Background History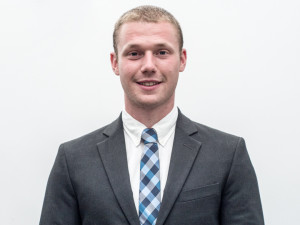 Wise Dispatching,established in 2012 by Gabriel Wise, is founded on the principle of providing a cost-effective solution geared towards Owner-Operators and Transportation companies seeking to outsource their truck dispatching needs. Gabe, who is a practicing CPA and holds a masters degree in taxation from DePaul University, learned about the truck dispatching business during a  road trip from California to Chicago. Prolonging the almost cross-country trip, various sites and states were stopped in and needing a refuel, Gabe stopped at a truck stop in Omaha, Nebraska.
While purchasing the fuel and taking a quick bite to eat, Gabe struck up a conversation with a man by the name of Timothy. Timothy, an Owner-Operator, expressed his frustration due to the stress of maintaining a consistent work schedule, the difficulty of finding decent paying freight, and the burdensome paperwork involved in getting set-up with the brokers and shippers. Ideas and contact information were exchanged between the two parties, and within less than 4 months Timothy would be a client of Wise Dispatching.
Today, due to the unique blend of accounting, tax, consulting, and truck dispatching services Wise Dispatching provides to the transportation industry, Wise Dispatching is continuing to experience tremendous growth.
See How We Can Help Today!!!
T. 1.844.TRUCK11
(1.844.878.2511)